Managed Print Solutions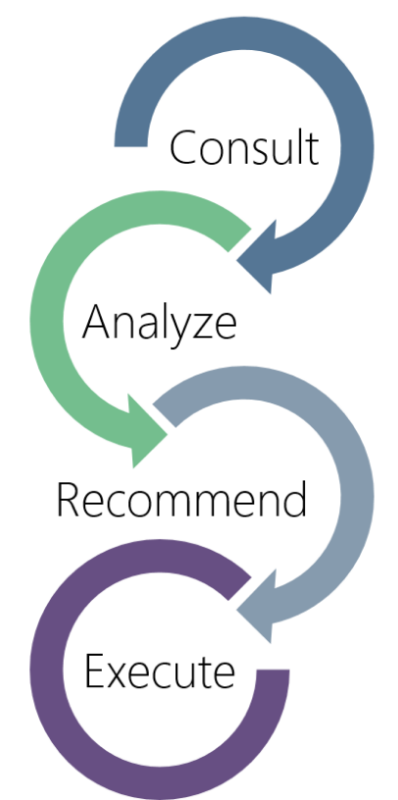 Let's talk… and we promise to listen.  Once we know how you are managing printing now, that starts the wheels turning for us.  Through discussion we uncover what is most important to you now and in the future, that you may not have known could be addressed.
From your information, we pull together a team with expertise in copier and printers and software.  With your organization's objectives, we analyze your information and create a customized Managed Print Solution.
Let's talk again.  We provide you with our recommendation and fine tune it.
Now the rubber meets the road.  Eakes team of specialists, technology consultants and service engineers will take the care needed to successfully implement your Managed Print Solution within your organization.
We call this Customer Care.
Consult – Analyze – Recommend – Execute
See what customers have to say about Eakes Managed Print Solutions:
Testimonials
Case Studies
 
For more about the benefits of a Managed Print Solution…
Contact Eakes for a FREE Print Analysis and learn what you can save on your business printing costs.