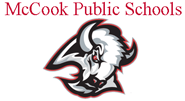 Software Solution for McCook Public Schools

 
Organization Overview
From elementary to high school educators and administrators, all associated with McCook Public Schools, work together to fulfill one mission: "Equipping all students to succeed in a complex global society."

Situation
McCook Public Schools were looking for ways to cut printing costs.  They adopted an initiative to reduce paper, while providing teachers the ability to access their documents remotely through iPads.  Their dilemma was how were they going to allow teachers to print from their iPads and also track their printing and that of the students.

Solution
Eakes performed a Print Assessment to identify all printing devices and their usage.  To address their specific printing initiative, Eakes proposed the PaperCut MF software solution.  This software product is designed as an accounting tool for managing printing.

Eakes developed a Software Solution that included: 
Integration with their new iPads.

Tracking prints by teacher, students and outside organizations like the PTA.

Tracking from desktop or swipe cards.

Reports to administrators each month.

Follow me printing allowing them to print at any networked device.

Rules based printing to utilize lowest cost printing devices.

Secure printing.

Results
One year after implementing the PaperCut MF software solution, an Eakes account review revealed McCook Public Schools reduced their total output by 1.2 million pages saving them printing and paper costs.