e-Info
Do you need TONER, SERVICE, or need to submit METER READINGS? Want an easier way to get all of these things done without even making a phone call? Of course you do!
Introducing e-info, Eakes' new service portal!
Sign-up form below. | Already signed up for e-info? Login here.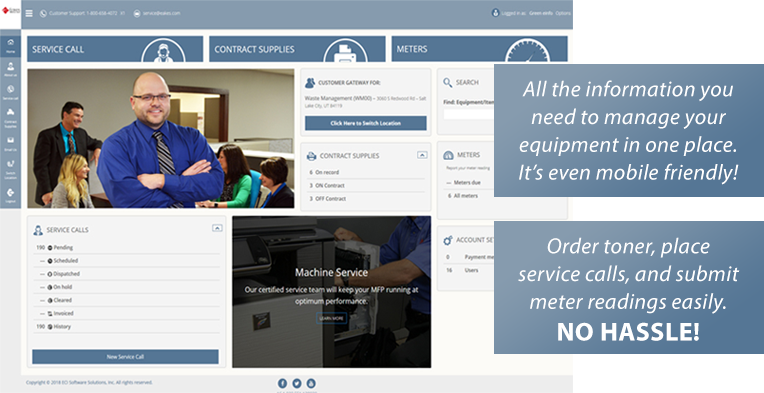 Our e-info website knows all of your equipment information and corresponding supplies. Why not use that information to make your job easier? All we need is a few fields of information to get you started!