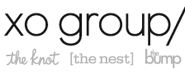 Office Supplies Solution for XO Group
 
Organization Overview

Through our family of brands— The Knot, The Nest and The Bump — we inspire, inform and cheer on our community as they move through life's most amazing (and stressful!) milestones. From the proposal to creating a home and starting a family together, we're there for every step of the journey.


Situation
XO Group Inc., a national organization, sought an improved method for purchasing office supplies. They needed an easy-to-use system for their remote locations. XO Group required a combination of reduced cost, great service and quick delivery both locally and out of state.

Solution
Eakes evaluated their order process and developed a Procurement Program for their Office Supplies that includes:
Office Products Specialist assigned to the main department to provide 

personal consulting for special requests and product knowledge.

Customer Service Representative assigned to the out of state locations

.

Coordinator assigned to oversee all program activity

.

Online list of items focused on cost productivity

.

Online approval structure for cost containment

.

Monthly invoice reporting for review.
Budgeting reporting available upon request.
Flexibility to amend program to meet their company's changing needs.
Next day delivery to all locations.
Business review to evaluate effectiveness of Procurement Program.

Results
XO Group has easy management over their procurement process with a well    managed program with Eakes. They have been able to streamline buying while providing a high level of customer service and next day delivery to their remote locations.
"I love working with Eakes and recommend that everyone should check them out."