Office Supplies Solutions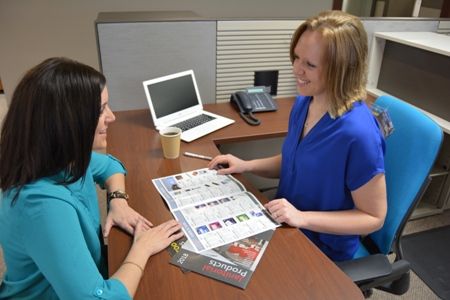 "Eakes at Work" is for a business like yours that is looking to save money and make your job easier!
We know every organization has their unique needs and that is why we work with you to develop your own custom program. 

Is it easy to get "Eakes at Work"? You bet!
If you are already an Eakes business customer, you are currently receiving the benefits of "Eakes at Work".  Your personal Eakes Office Products Specialist  is looking out for you every day; researching products, looking for ways to save you money, helping make your office more efficient, and assuring that your products are delivered on time.  And Eakes Customer Service is only an email, Chat Now or phone call away.  800.658.4072 x 4.
If you are new to Eakes, click here to begin receiving the benefits of Eakes at Work.  We will work with you to develop a personalized products and service program to save you money and time.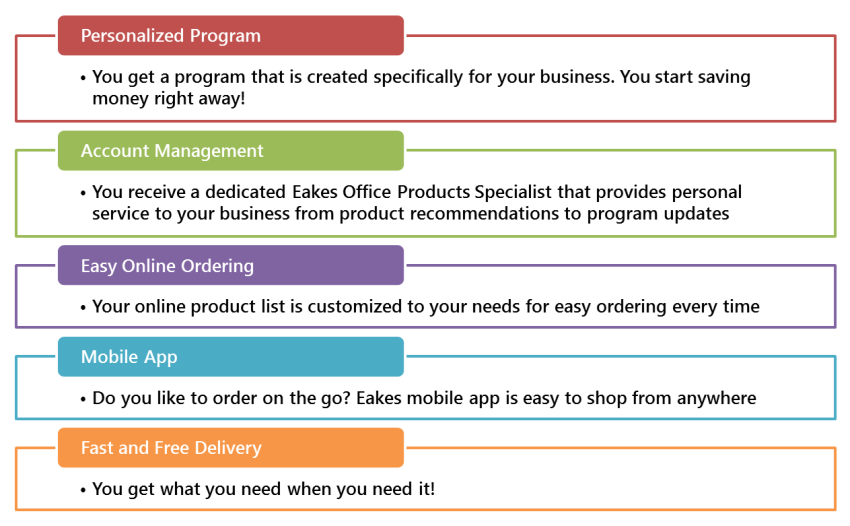 See what customers have to say about Eakes at Work:
Testimonials
Case Studies