Large Format Printing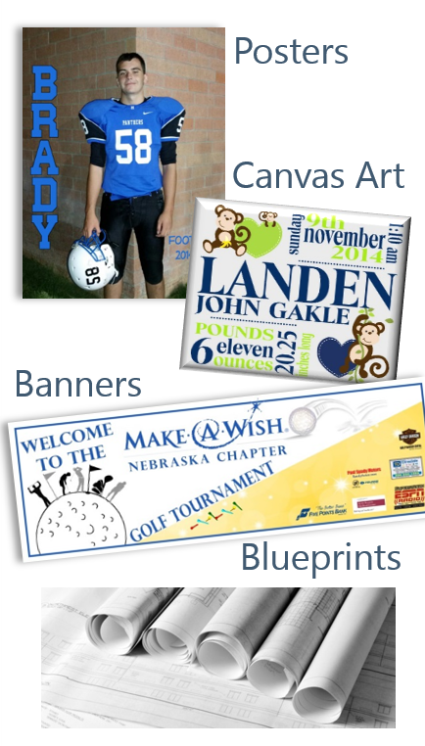 Make your favorite student into a poster. 
Celebrate someone's special day with a banner. 
Take your favorite photo and make it a work of art. 
Choose from different widths:
24", 36" and 42"
Chose from many mediums:
Plain Paper
Heavyweight Matte
Matte Polypropylene
Glossy Photo Paper
Scrim PVC Material
Art Canvas

Blue Prints
Need more blueprints, we can help with that too!