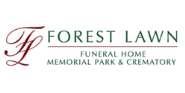 Office Supplies Solution for Forest Lawn
 
Organization Overview
Forest Lawn Cemetery is a not-for-profit institution, and the staff feels an obligation to serve the community as only a public institution can.  Offering Omaha the finest funeral facility, the objective at Forest Lawn Funeral Home Memorial Park & Crematory is to provide the community with the highest standard in funeral service.

Situation
Forest Lawn ordered office supplies online with a national company. They had no contact at the national company to assist them when needed. They were responsible for researching the products needed by their staff, finding the product numbers and creating and submitting the orders online. The orders were then delivered by a third party delivery service to their front door leaving the staff to relocate them to their designated area. Their organization was expanding and they were looking for a local vendor that could save them time and money.

Solution
Eakes evaluated their order process and over a period of time instituted a Procurement Program for their Office Supplies that includes:
Office Products Specialist assigned to their account to provide personal consulting for special requests and product knowledge and quick answers to their questions.
Customer Service available immediately by phone, email and online chat.
Customized price program to meet their organization's specific needs.
Online list of favorite items to streamline the process for reoccurring orders.
Next day delivery service.
Delivery by an Eakes employee with placement of products directly to their designated areas.
Flexibility to amend program to meet their company's changing needs.
Business review to evaluate effectiveness of Procurement Program.

Results
Forest Lawn's experience with Eakes services for office supplies has streamlined their order process, addressed their budget needs and provided them with industry expertise that had previously been unavailable to them. Eakes expanded their services to Forest Lawn to include breakroom and janitorial supplies, furniture and copiers and printers.