Welcome Schwarz Paper Company customers!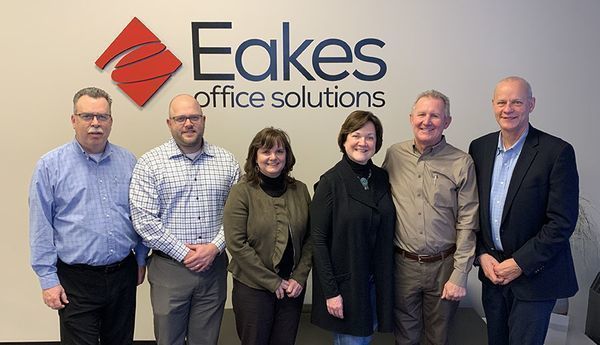 As you may already know, Schwarz Paper Company merged their janitorial and locker supplies business with Eakes Office Solutions on December 28, 2020. Knox Jones, Pat Jones, Andy Riddle and the team will be joining Eakes Office Solutions at our 110 N 35th St. location in Lincoln, and will continue to provide you unparalleled customer service.
In addition to the products that Schwarz has been known to offer, you will now have access to commercial office furniture and design solutions, copiers, printers, and an array of document management and cloud software solutions - all supported by an award-winning team of specialists, technology consultants and service engineers. We look forward to serving you just as we have served other area businesses since 1945.