Coffee Solutions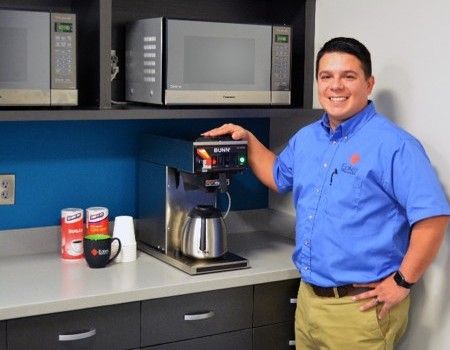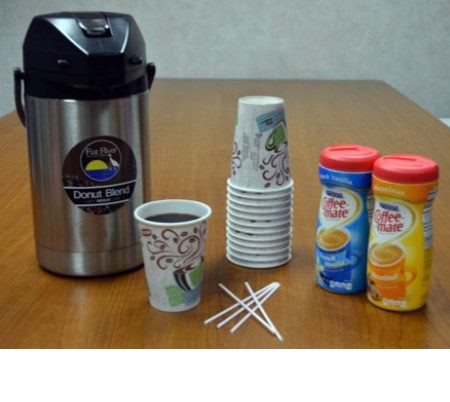 Quality coffee can help increase employee satisfaction and productivity.  Show your employees how much you appreciate them by offering a fine cup of coffee.
Eakes provides a complete offering of coffee to match your business needs.  From a three person office to serving hundreds, we've got the solution for you.
We offer a custom roasted Flat River Premium Coffee in a variety of blends to fit any discerning coffee drinker.
Coffee Supplies
If you are looking to save money on your coffee supplies, Eakes offers 2 lb. bagged coffee or premeasured and filter packs for brewing by the pot. We have a full line of coffee supplies including assorted creamer and sugar options, coffee cups and lids, stir sticks… every thing for your coffee area.
Single Serve Coffee Cups
For the office already outfitted with a single serve coffeemaker, Eakes can provide single serve coffee cups at a great price!  And if you don't have a single serve coffeemaker, we offer those too.