In Store Coupons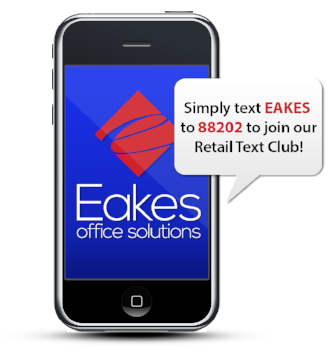 Coupons are redeemable in Eakes retail stores only.

Join our Text Club for coupons!
Join the Eakes Text Club today and receive coupons directly to your smart phone. Start saving today!
Easy to opt in… Text EAKES to 88202
Easy to opt out at any time

This Month's Coupons
Click the image below to download coupons in PDF format.