Ricoh Product Catalog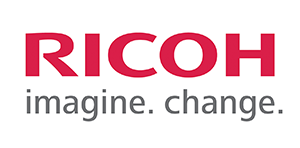 Ricoh's latest generation of MFPs puts advanced capabilities at your fingertips. It starts with an innovative user interface — the Smart Operation Panel — that offers an intuitive touchscreen, downloadable apps, mobile convenience, cloud enablement, software integration and more to simplify print, copy, scan and fax tasks for organizations of any size.



MP W6700SP

Enhance the way you communicate and transform your business

For the architects, engineers and contractors who do business in today's fast-paced environment, communication is everything. Those who can deliver the precision that jobs demand, and meet critical deadlines on time and on budget, have a significant edge. No one understands that better than Ricoh, and to that end, we are proud to bring forward the all-new RICOH® MP W6700SP Wide Format Digital Imaging System. This solution was built to enable greater customization, improve user collaboration and empower workgroups with the quality and control they need to produce more jobs in-house. With advanced tools, best-in-class features, greater security and the power to make information more mobile than ever, the RICOH MP W6700SP opens up a world of possibilities.

MP W7100|W8140

Share big ideas and create new opportunities

You create every day. You start with an idea and try to figure out the best way to share it with colleagues and clients, whether in the boardroom, at the site or on the manufacturing floor. With the RICOH® MP W7100/ MP W8140, you have a versatile, affordable MFP only a few feet from your desk where you can produce wide-format technical drawings, schematics, presentations and more for a hands-on, up-close look at key details and other critical information. When your partners are at another location, you can scan full color documents and distribute them electronically for convenient collaborations with anybody, almost anywhere to speed the development process. Plus, with easy-to-use security and administrative controls, you can ensure that all of your mid-volume, wide-format workloads are handled with speed, accuracy and accountability — so more projects can stay in-house and on budget.