Ricoh Production Printers Catalog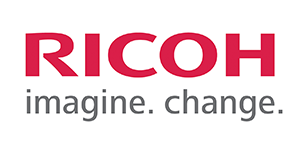 Ricoh's latest generation of MFPs puts advanced capabilities at your fingertips. It starts with an innovative user interface — the Smart Operation Panel — that offers an intuitive touchscreen, downloadable apps, mobile convenience, cloud enablement, software integration and more to simplify print, copy, scan and fax tasks for organizations of any size.

85 - 95 PPM | MMV: 650,000

Pro C7200sx|C7210sx

Stand out from the crowd

You need to stand out from the crowd to be able to grow and expand your business. You need innovation, high quality and productivity with great value.

The Ricoh Pro C7200sx Series has all these and much more. Combining high productivity with high quality, these new models also handle up to five specialty colors, boosting your special effects capabilities so you're perfectly positioned to expand your business.

Every model in the Ricoh Pro C7200sx Series is a single-unit powerhouse, designed to meet the market's ever changing needs and open up new business possibilities.

96 PPM | AMV: 10,000 - 20,000

Pro 8200EX|8200s

Add value with high-volume convenience

You know what information you want to share. But do you know how to get it to your audience quickly and economically? The RICOH® Pro 8200EX allows you to copy high volumes of newsletters, bulletins and other documents at high speeds with incredible consistency. The RICOH Pro 8200s is the choice to print, copy and scan documents with ease whether you're a seasoned operator or a first-time user. With either device, you can produce a wide range of impressive, high-quality output that demands attention. Take advantage of an abundance of media options, intuitive operating controls and automated finishing options to deliver more types of print jobs with less training and fewer delays.

Pro 8210s|8220s

It's never been easier to grow your print business

Simplify the way you print with superior performance from the RICOH® Pro 8210s/8220s multifunction production printer or RICOH Pro 8210/8220 production printer. Deliver high-speed black-and-white documents and give your customers more print options so you can capture more of their business. Impress with high-quality newsletters, advertisements, bulletins, direct mail and much more on diverse media, including thicker paper stocks and larger sizes. Choose from multiple automated finishers to give every document a polished, professional look. Create automated shortcuts and utilize preconfigured settings quickly to save time. Change consumables and make adjustments on the fly. And do it all with intuitive controls that help you simplify the most complex workflows and meet the tightest deadlines.