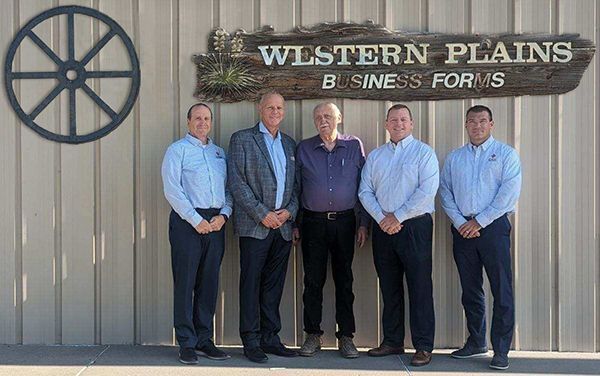 Eakes Office Solutions is excited to announce that Western Plains Business Solutions of Scottsbluff, NE, will be joining the Eakes team. Eugene Batt, with over 45 years of experience in the printing industry and 34 years as the owner/manager of Western Plains, an established local source for custom printing, business forms, signs and banners, business paper products, and more to businesses in western Nebraska and eastern Wyoming.
"I am grateful to our loyal customers over these past many years. Joining forces with Eakes Office Solutions is an exciting opportunity that will expand our product offerings and services, along with their dedication to service excellence, to our valued customers," said Eugene Batt, owner of Western Plains.
As part of this transition, Eugene Batt, the current owner of Western Plains Business Solutions, will be retiring, bringing a remarkable chapter of his career to a close. Eakes extends its sincere appreciation to Eugene for his outstanding leadership and wishes him the very best in his future endeavors.
"Eugene and his team have built a wonderful business, we are excited to have Western Plains Business Solutions join the Eakes family. Their dedication and expertise perfectly align with our commitment to delivering exceptional solutions. We look forward to combining our strengths and continuing to provide a great experience for our valued customers." said Mark Miller, President & CEO of Eakes.
Eakes Office Solutions has 14 office locations across Nebraska, serving Nebraska and portions of Wyoming, Colorado, South Dakota, Iowa, and Kansas.
(Pictured left to right: Kevin Hafer, Mark Miller, Eugene Batt, Paul McKinney, Cameron Peister)