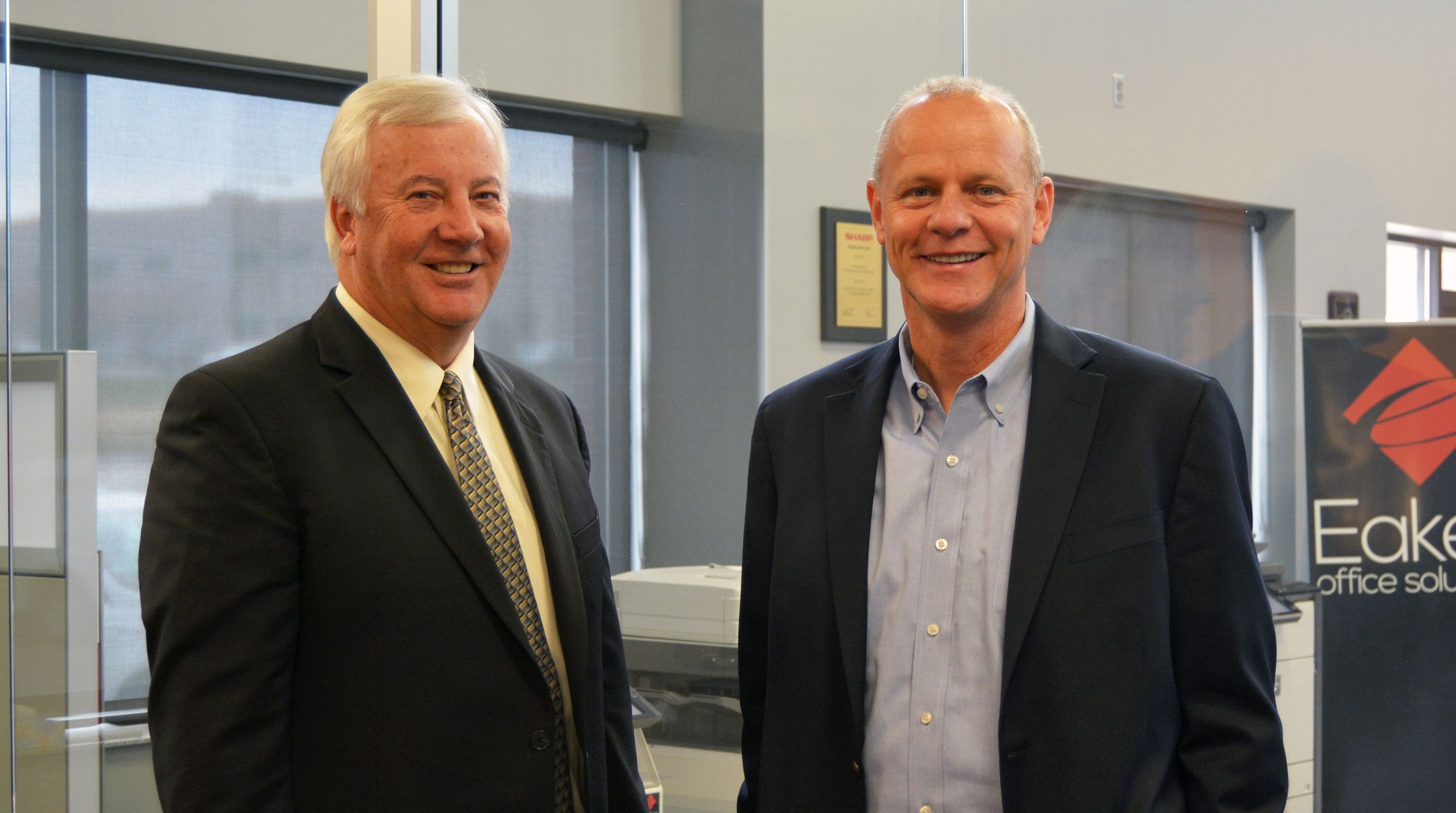 Eakes Office Solutions has been named a 2019 Elite Dealer by ENX Magazine, an industry magazine for technology and document imaging.
"What makes a dealer Elite?" asks Erik Cagle, Editorial Director of ENX Magazine. "There's a growing movement towards inbound marketing and corporate citizenship in the community. We have no problem with dealers who pound the pavement, but those that can really flex their creative muscle by devising multi-touch marketing campaigns that call upon various social media platforms can help establish them as thought leaders on an array of subjects. And while cutting a check for $250 as a donation can be helpful, it doesn't go as far as organizing a charity golf event or participating as a group in a 5K run to combat childhood illness. Elite Dealers are creating a foundation that speaks to the needs of many organizations, with executives and employees alike working shoulder to shoulder for a greater cause."
Eakes earned Elite recognition in 2019 for a few reasons, the first being their quick-hitting TV commercials. Producing 15-second commercials helped Eakes say more in less time. With a growing number of services, they can now air two different messages within the standard 30-second commercial timeslot. Eakes also earned the business of one of the largest school districts in the state with a complete MPS package, including production machines, copiers, printers and print management software. Lastly, Eakes was recognized for their great company culture. Eakes follows the work-hard, play-hard mentality, and never misses an opportunity to celebrate everything from birthdays to 40th work anniversaries.
"Our goal, first and foremost, is to continue to provide Midwest businesses with world-class products and support, which is key in our selection as an Elite Dealer," said Mark Miller, President and CEO of Eakes Office Solutions. "We are honored to receive this recognition for a sixth consecutive year."
Eakes has been named an Elite Dealer in 2008, 2010, 2012, 2014, 2015, 2016, 2017 and 2018.