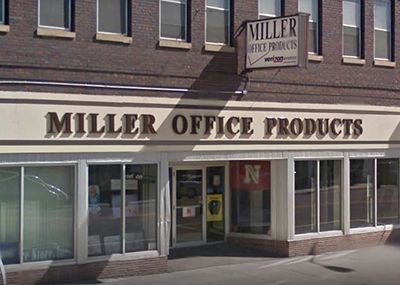 Eakes Office Solutions is excited to announce that it has acquired Miller Office Products of Sidney, Nebraska.  Miller Office Products has been locally owned and operated since 1987, serving the office product needs of businesses in Sidney and surrounding areas.
"We are thankful to everyone for their patronage and support over the last 32 years and have enjoyed working closely with area businesses", said Tim Miller, owner of Miller Office Products. "My wife Dixie and I have determined that this is the right time to sell our business to Eakes Office Solutions. We are now looking forward to enjoying time with our family and traveling."
"Tim and Dixie ran their business on the same principles as Eakes: providing quality products, reliable service and a high level of customer care", said Mark Miller, President and CEO of Eakes Office Solutions. "We look forward to continuing that tradition."
As part of Eakes Office Solutions' continued growth, the acquisition of Miller Office Products will broaden Eakes' services into the Nebraska panhandle and strengthen business relationships in the area.