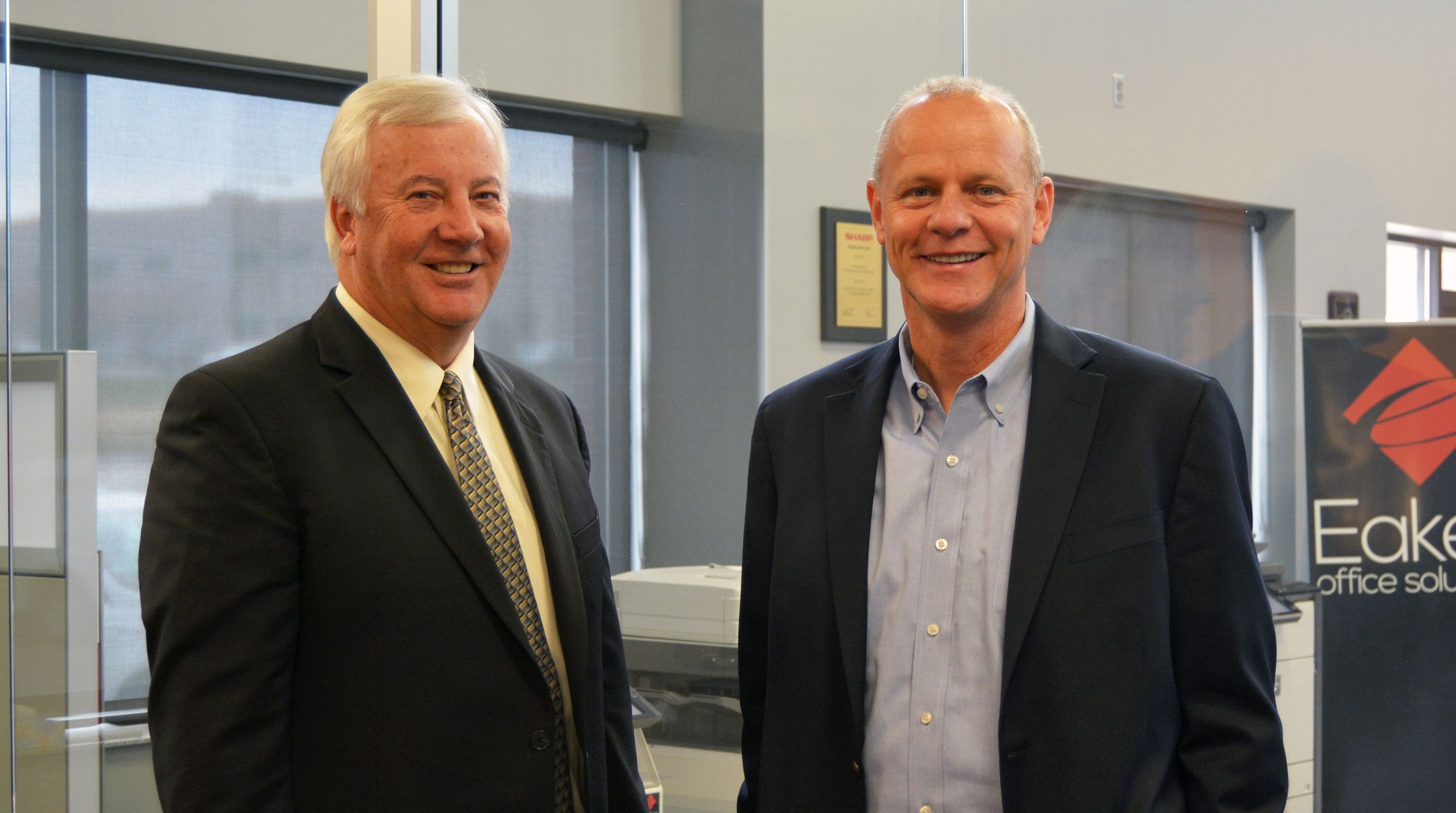 Eakes Office Solutions has been named a 2018 Elite Dealer by ENX Magazine, an industry magazine for technology and document imaging.
"More and more, the Elite Dealers are looking to other manufacturers to increase their market share and entice their customer base with a more varied product and service offering, including software and managed IT solutions," said Erik Cagle, Editorial Director of ENX Magazine. "But as futuristic and ancillary technologies continue to work their way into the Elite Dealer's value proposition, there is still room for time-tested products and strategies. A firm handshake and following through on your company's promises still goes a long way with the customer."
Eakes earned Elite recognition in 2018 for a few reasons, the first being their quality personnel. Based on customer feedback surveys, Eakes scores high in customer satisfaction, often noted going "above and beyond", which is driven by the dedicated performance of their employees. Eakes also implemented an Accelerated Service Response Time program for its technical service team, which focuses on superior customer care through faster communication when a customer is in need. Internally, Eakes launched a relationship-building program called the Eakes Experience to drive employee engagement to a higher level. Examples include interactive games, video training, anniversary and birthday celebrations, and the Friday Afternoon Club – an employee gathering at the end of the work week to wind down with food and beverages.
"Our goal has been and will continue to be to provide Midwest businesses with world-class products and support, which is key in our selection as an Elite Dealer," said Mark Miller, President of Eakes Office Solutions. "We are honored to receive this recognition for a fifth consecutive year."
Eakes has been named an Elite Dealer in 2008, 2010, 2012, 2014, 2015, 2016 and 2017.
(pictured above: Doug Gallaway (left), Managed Print Product Manager, Mark Miller, President)