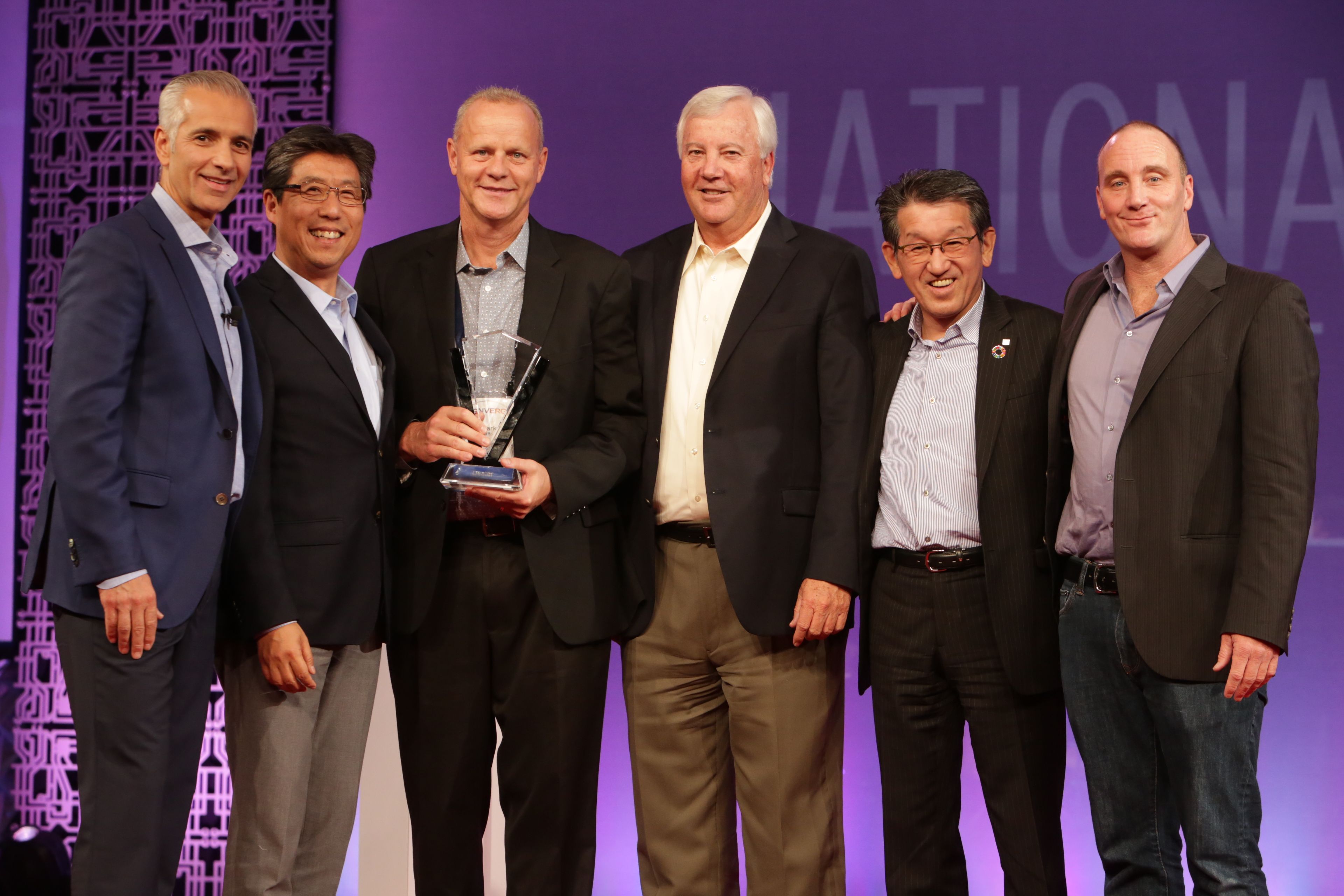 Eakes Office Solutions was named the "National Dealer with the Greatest Growth" at ConvergX, Ricoh Family Group's (RFG) National Dealer Conference held in Las Vegas, Nevada in late June. The awards ceremony, presented by top Ricoh executives Jake Yamashita and Joji Tokunaga, recognized 30 dealer partners, highlighting their successes over the past 18 months.
"It's an honor to be recognized by Ricoh this early in the journey," said Mark Miller, Eakes President. "We expanded our product offering to include Ricoh machines just over 14 months ago, and winning this award shows our dedication to the new product line."
Once a single-line dealer, Eakes offers print management solutions from Ricoh, Sharp, HP and Muratec.