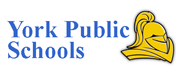 In a follow-up report to the school board Monday night, York Superintendent of Schools Dr. Mike Lucas shared an assessment of how a partnership between the district and Eakes Office Solutions has worked out.
The agreement has lowered printing costs by 17% while simultaneously improving quality and speed.
"We're proud of the performance gains", said Lucas, adding that the district is also pleased with "the service we get through Eakes. It's outstanding and reliable."
Eakes is the lone source for consumables needed to do the district's printing work and provides all maintenance and support.
You can read the York News-Times article in its entirety here:
http://www.yorknewstimes.com/news/eakes-printing-plan-for-yps-working-well/article_0ff1dea6-e328-11e4-ad37-f7d61047db06.html