Eakes Culture
We like to work hard and have fun. We care about our customers and each other.

At Eakes, we are driven to earn the customer's respect and become a trusted business partner.

Following these actions leads us to deliver Great Customer Care.

Core Values
Our Core Values form the foundation on which we perform work and conduct ourselves. In an ever-changing world, core values are constant.  The values underlie our work, how we interact with each other, and which strategies we employ to fulfill our mission.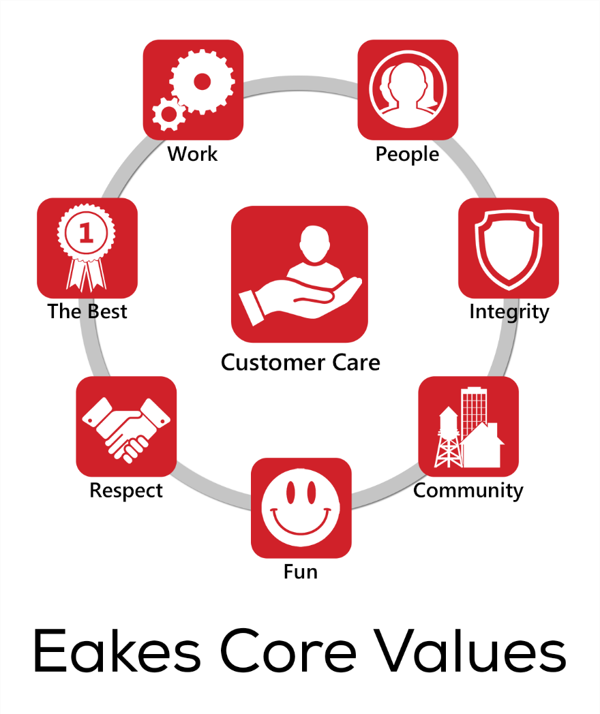 Mission Statement
Our mission statement is a statement of the purpose of our organization and our reason for existing.  It is  a written declaration of our core purpose and focus.