Fostering creativity and innovation in the workplace requires a new strategy that might take some business leaders by surprise. It requires a rigorous focus on organizational and employee wellbeing.
"The most successful organizations are now turning their attention to employee wellbeing as a way to gain emotional, financial and competitive advantage," notes Tom Rath, Gallup's leader of workplace research and co-author of the bestselling book "Wellbeing."
Leading researchers and experts are educating on the difference between "wellness" and wellbeing. Many organizations have been focused on the wellness of their organizations by providing their employees with fitness centers, healthy food choices, and ergonomic furniture. Company wellness programs have been driven by the need to control the rising health care costs borne by the employer. Now, businesses are also seeking to control the rising economic costs of physical and mental illness in the workplace.
Designing to support the holistic wellbeing of people includes consideration of their physical, cognitive, and emotional needs. Attaining wellbeing at work is about creating and sustaining a healthy physical and mental state over time in a supportive physical and social environment. Creating and promoting optimism, mindfulness, authenticity, belonging, meaning, and vitality in office design are key elements in achieving workplace wellbeing.
No single space can do this alone. Following are examples of spaces that apply the concepts of wellbeing in the workplace…
Project Studios: An immersive, shared space supports project teams and small groups in collaboration, content sharing and idea generation. Well-appointed to meet user needs around work tools, hospitality, and seating options.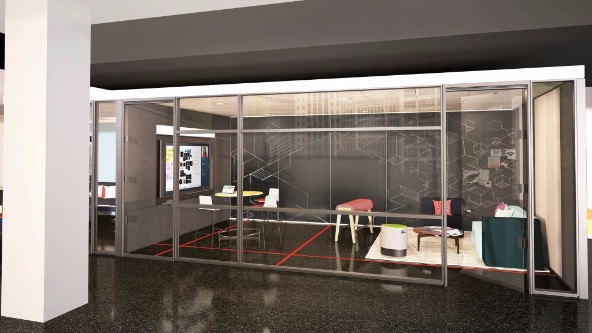 Café: An informal and social setting supports connections, builds trust and offers nourishment. Provides opportunities to connect socially and hosts mobile workers to facilitate a sense of belonging, promote healthy professional relationships and bridge presence disparities.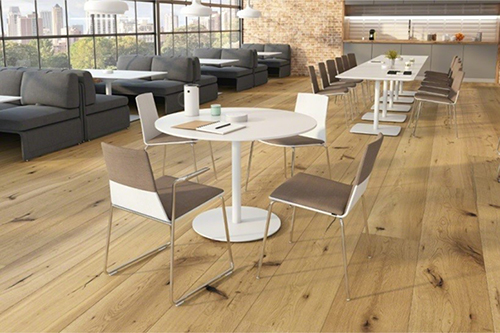 Nomadic Camp: An area for mobile users with a variety of settings welcomes and accommodates focus and collaboration. A palette of place and seating options provides solutions for mobile users to feel a sense of belonging, community and connection to the brand and culture. Shared spaces welcome users and allow for personalization and self-selection, giving a sense of pride and temporary ownership.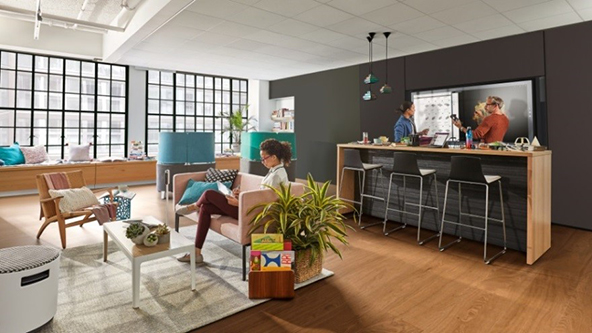 Private Office: An owned space provides the ability to express one's self and display personal items and professional artifacts. Users are empowered to utilize the space in the best way to support their individual needs by making work visible on the walls or providing solitude for focus.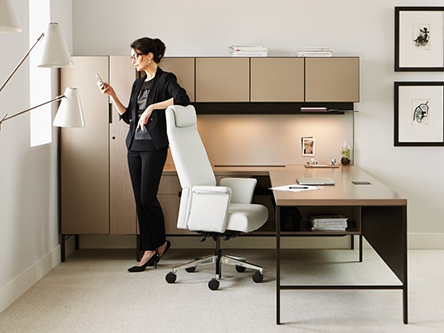 Patio: A setting offering inspiring views, access to nature and a palette of place and seating options. Promote movement through the environment by encouraging users to select the right place for a given task. A variety of settings support user needs throughout the day, from focus to respite to collaboration.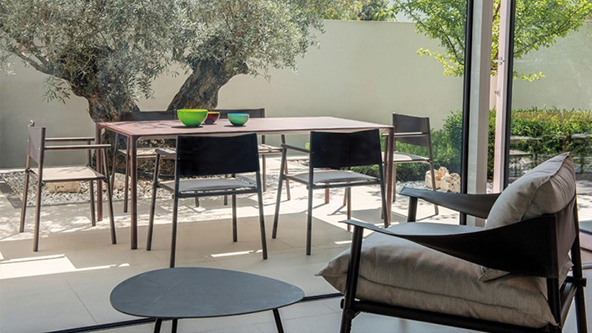 Retreat: An informal place enables people to be alone with others nearby or have informal interactions within the hum of surrounding activity. Provide great views to the outdoors or display organizational artifacts.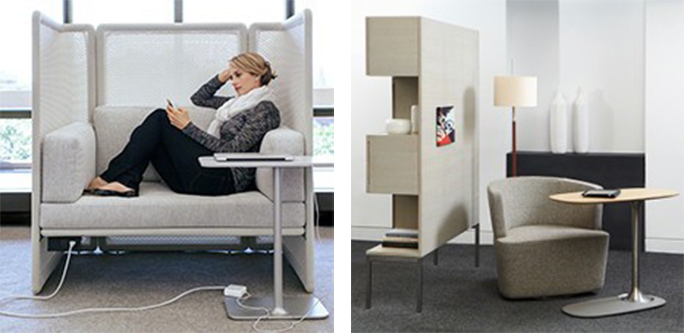 Innovation Suite: A space to fine-tune imagination, spark creativity and foster critical thinking. Inspire, engage and support evolving innovation processes and serve as a symbolic and tangible expression of a company's commitment to a culture of innovation.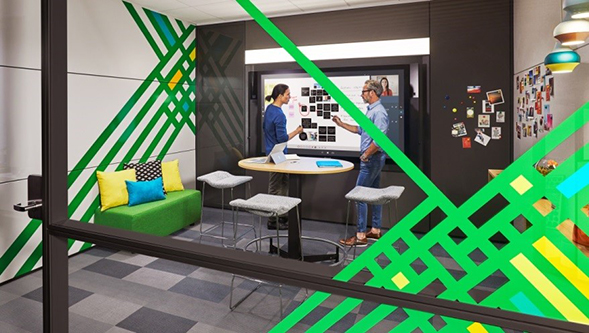 TAKE AWAY: A thoughtfully designed ecosystem of spaces that are created with the needs of people in mind and a holistic view of technology and space can help people achieve more. They can have a better, less stressful, experience at work. These spaces and workplace wellbeing can inspire new ways of thinking, fuel creativity, and ultimately can drive overall work performance.