What does it mean to appreciate customers? The answer to this question will likely differ between businesses, but the basis is likely the same – to express gratitude towards the most important part of your business, the customer. After all, without customers, where would your business be? The answer is non-existent.
It's one thing to say you're appreciative, and another to let your customers actually know it. To quote John F. Kennedy, "As we express our gratitude, we must never forget the highest appreciation is not to utter words, but to live by them." To put it short and sweet – you have to walk the walk.
Along with sending Thank You cards and sharing Eileen's Cookies with customers (we love these cookies), here's a few of the fun ways that Eakes has shown our customers appreciation.
Ticket Giveaways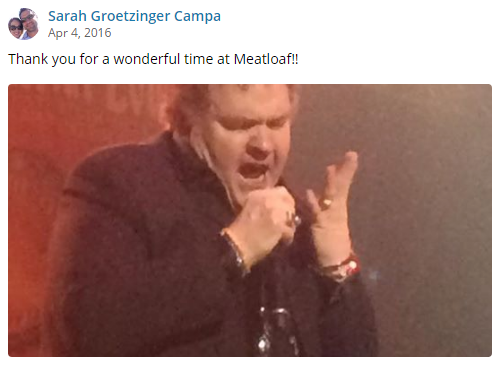 Do you like sports? We do too! Eakes has the great pleasure of partnering up with some of the biggest sports teams in the state. Our customers enjoy the opportunity to enter drawings for free tickets to the games. With Husker volleyball, basketball, and football games in the fall and winter, and the Omaha Storm Chasers baseball games in the spring and summer, we have ticket giveaways going year round. And it is fun for us to see which event gets the most entries… Husker Volleyball, hands down!
Not a sports fan? We give away concert tickets too! Just ask our Meat Loaf ticket winners this last year.
Contests
For customers that don't care much for the "luck of the draw", we've held contests that require some creativity too. One example would be our ugly office chair contest, where customers could win 5 new HON Ignition desk chairs. Customers sent in pictures with a few sentences to plead their "ugly" case, and the turnout was outstanding. Check out one of our winner's before and after's below.


Bonus Gifts
Two great words, together at last! We like to reward our customers simply for buying office supplies from us, and our free online bonus gifts are an easy way to do just that. We have these going all year long, and they run anywhere from sweet treats to useful branded items.


If you don't currently have a Customer Appreciation Plan in place, I hope these ideas inspire you to make one of your own.
Are you a customer of ours and been missing out on these great promotions? Like us on Facebook, follow us on Twitter, and never miss one again!