York
Eakes has been serving Nebraska since the 50's and has been a proud member of the York business community since 1986.
While many things have changed over the past few decades, once thing has not. Businesses in and around York deserve the best customer service from their local office furniture and office supply provider, and Eakes is still happy to deliver, with a diverse variety of products and services.
• Office Supplies
• Office Furniture
• Office Design
• Copiers
• Document Management
You deserve the best from your office supply store. Contact Eakes today, and step up to a higher level of service.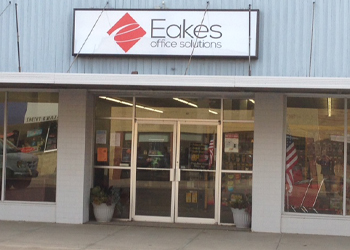 710 N. Lincoln Avenue
York, Nebraska 68467
Phone: 402-362-5442
Fax: 402-362-7530
E-mail Eakes of York
Retail Store Hours:
Monday - Friday 8:30 - 5:30 pm
Saturday 9:00 - 1:00 pm
Sunday Closed