North Platte
When North Platte area businesses needs office supplies and furniture, we have you covered.
Since 1985, we've provided workplaces and organizations in the North Platte area with office supplies, office furniture, copiers, document management and office design. But our options don't stop there.
As a locally owned and operated company, personalized customer service is what really sets Eakes apart. Whether you need help researching copiers or designing with a fully-customized office design, we have the personalized service you expect from your local office supply experts.
• Office Supplies
• Office Furniture
• Office Design
• Copiers
• Document Management
You deserve the best from your office supply partner. Contact Eakes today, and step up to a higher level of service.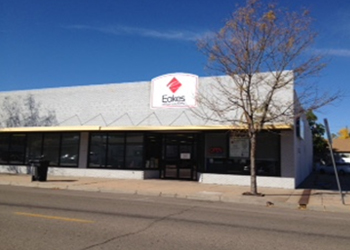 520 North Vine
North Platte, Nebraska 69101
Phone: 308-534-7800
or 800-356-8844
Fax: 308-534-3936
or 800-608-3359
E-mail Eakes of North Platte
Retail Store Hours:
Monday - Friday 8:00 - 5:30 pm
Saturday 9:00 - 1:00 pm
Sunday Closed